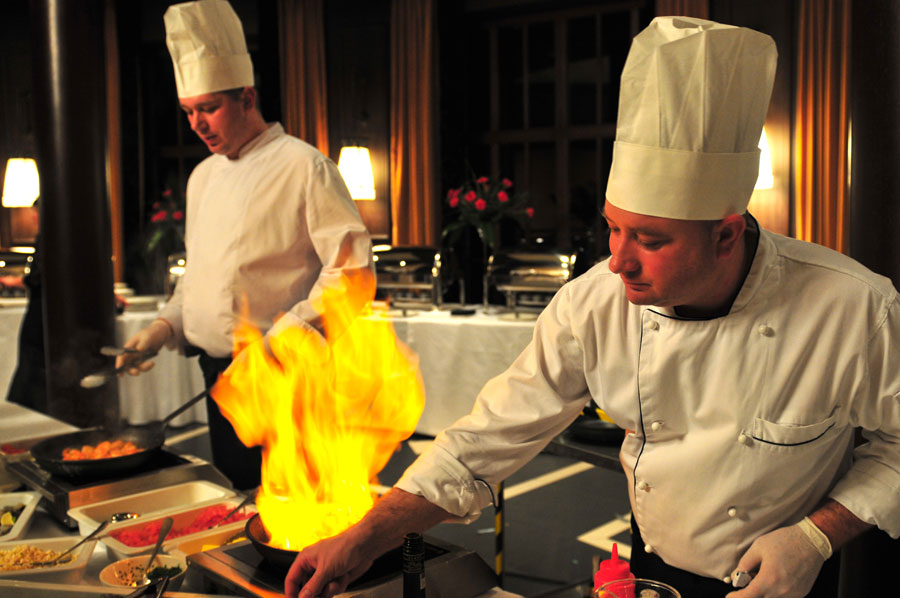 Catering
On the ground level of the Manor is located the Jazz Bar. restaurant. It serves dishes during all events that take place in the Manor, so they are fresh and always on time.
The restaurant offers international cuisine and Asian specialties as well as Polish dishes. Menu of the event can be selected a la carte or created together to meet your requirements and served in as coffee break, buffet or be served by waiters. All dishes are prepared by our experienced chefs with attention to every detail.
The Manor is a part of the Thermaleo & Uzdrowisko Szczawnica Group. As a Group we can offer complementary places for your catering, dinner or lunch, such as:
elegant and stylish designed Cafe Helenka with international food with a significant French touch;
original Villa Marta with regional and Polish dishes as well as homemade ice cream;
typical mountain grill experience in the wooden house in the Horse Riding Center RAJD with live folk music and food.
If you prefer an unforgettable dinner at the candle lights in the middle of nature, we may set this for you. Our team will work with you to organize the indoor or outdoor event you wish.