History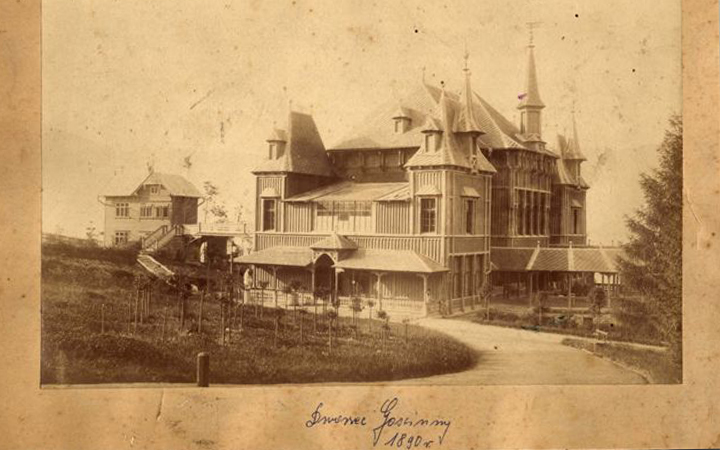 Dworek Gościnny (Guest Manor) is a unique place whose history dates back to the 19th century. Its construction, also known as the Kurhaus, Kursalon, Dworzec and finally Dworek Gościnny (Guest Manor), was started in Szczawnica thanks to Józef Szalay.
1875 - First foundation was placed.
1881 - Construction starts according to the design of one of the most renowned architects in Krakow, Maciej Oraczewski.
1884 - Opening of the Guest Manor. At that time, it had an imposing ballroom and galleries for the public and musicians. Next to it were a theatre, a restaurant, a pastry shop, a recital hall and also the atelier of Awit Schubert.
1909 - Count Adam Stadnicki buys the Guest Manor from the Academy of Learning. For decades it stood as the cultural centre of the Pieniny region. Hosted famous Polish and European artists, such as Helena Modrzejewska, Mieczyslaw Frenkiel, Aleksander Zelwerowicz, Ludwik Solski, Stefan Jaracz.
1962 - Guest Manor is completely burnt down by fire.
2005 - Polish government returns the Szczawnica Spa Resort to the descendants of its pre-war owners. Andrzej Mankowski, grandson of Count Adam Stadnicki, and his three children decided to invest the requisite funds and a considerable amount of work to restore the Manor former shine and splendor.
2008 - Reconstruction of the Manor begins according to its prototype, basing on the old photographs.
2011 - Opening of a modern and timeless building.